Wilna has a new workshop over at Two Peas in a Bucket and if you are a fan of her dreamlike style, you probably want to check it out.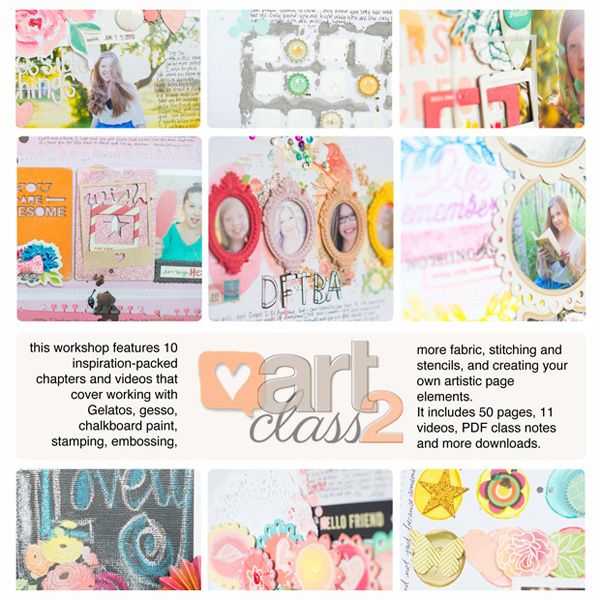 See what I mean? Gorgeous.
Art Class 2
contains 50 new layouts (all by Wilna), 10 chapters, 11 videos (which includes 5 hours of video!), and a 45 page PDF
. WHOA.
Do you need to have taken art class 1? Nope. If you took Art Class 1 is this a repeat? Nope. It's all new content that is just a continuation of the previous class. (But if you are interested in the first clas you can find it

here

and its 25% off right now!)
Want to win a seat? Leave a comment (with your two peas user name) and I will pick a winner next week!